Red Cedar - Red Gold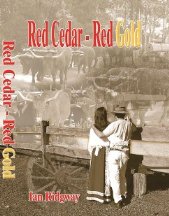 When Robert Andrews stepped into the morning cold of the timber village of Brown's Landing, he could never have imagined how his life would change. With the demons of his wartime experiences dogging every step, the very last thing he wanted was a confrontation with the richest man in town - especially since he was falling in love with the man's fiancé.
Red Cedar - Red Gold tells the story of the hunt for the last of the fabulous red cedar trees in the wild mountains of Australia's Great Dividing Range where stoic pioneers and eccentric bushmen join forces to fight the tyranny of one man's rule.
Based on true stories Red Cedar - Red Gold accurately portrays life in the 1920's, showing the old and the new, woven into a story of love, perseverance, courage and humour.
$20.00
Burying the Ghosts of the Past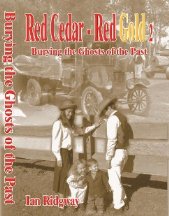 The catastrophic effects of the Great Depression spread its fingers around the world, encompassing even the little New South Wales timber village of Brown's Landing within its cold hands.
With desperate times come desperate actions and timber baron, Winston Montague, calls upon all of his deviousness in an attempt to destroy his bitter rival, Robert Andrews, once and for all.
With the wild country of Australia's Great Dividing Range as the backdrop, the lovable characters and eccentric bushmen of Red Cedar - Red Gold return to battle against the odds in this continuing saga of the pioneering timber workers of the 1920's and early 1930's.
Throughout all the adventures it is the fabulous red cedar that binds action, history, romance and deception with its golden thread.
$20.00
All Things Return to the Beginning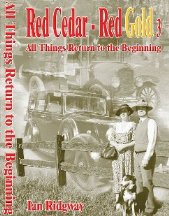 In the exciting conclusion to the Red Cedar - Red Gold trilogy, the people of Brown's Landing are recovering from six years of war, yet for all the thankfulness and hope in the future, the bitter jealousy of one man surfaces again in a last attempt to gain control of his sworn enemy. As the influx of wartime machinery changes the timber mills forever, it is the quest for the last of the giant red cedar trees that brings out the worst in one man and the best in another.
All Things Return to the Beginning is the wonderful finale to a story that has shown the changes in the Australian timber industry from steam engines, bullock teams and cross-cut saws through to bulldozers, log trucks and chain saws. In the thrilling climax, love and happiness triumph over greed and power as justice prevails and the circle of life continues on its destined pathway.
$20.00